In addition to the books I'm working on, I've made hundreds of short comics and cartoons, some of which were published in various anthologies and magazines or sold at conventions. I might collect them all in one or more volumes eventually but until then, here are a few for you to read:


(2016) underSTATE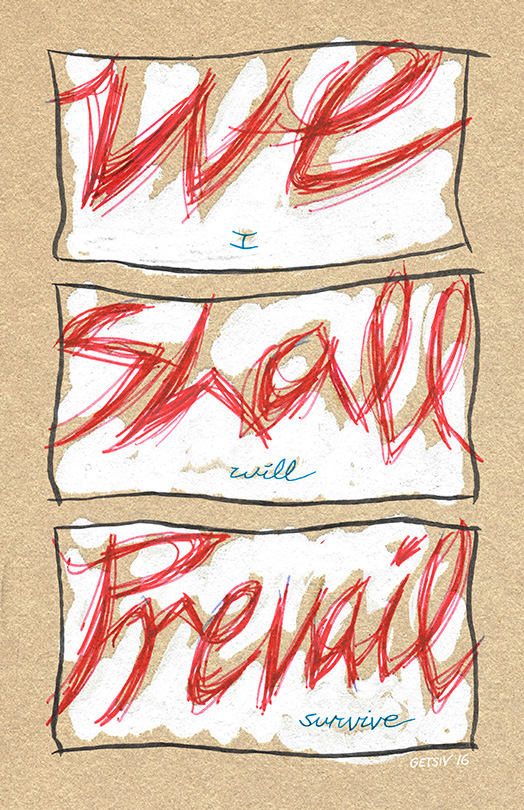 | | |
| --- | --- |
| (2016) Remember The Woods | |
| | |
(2016) This was published in Redivider 15.1 (2018) from Emerson College


---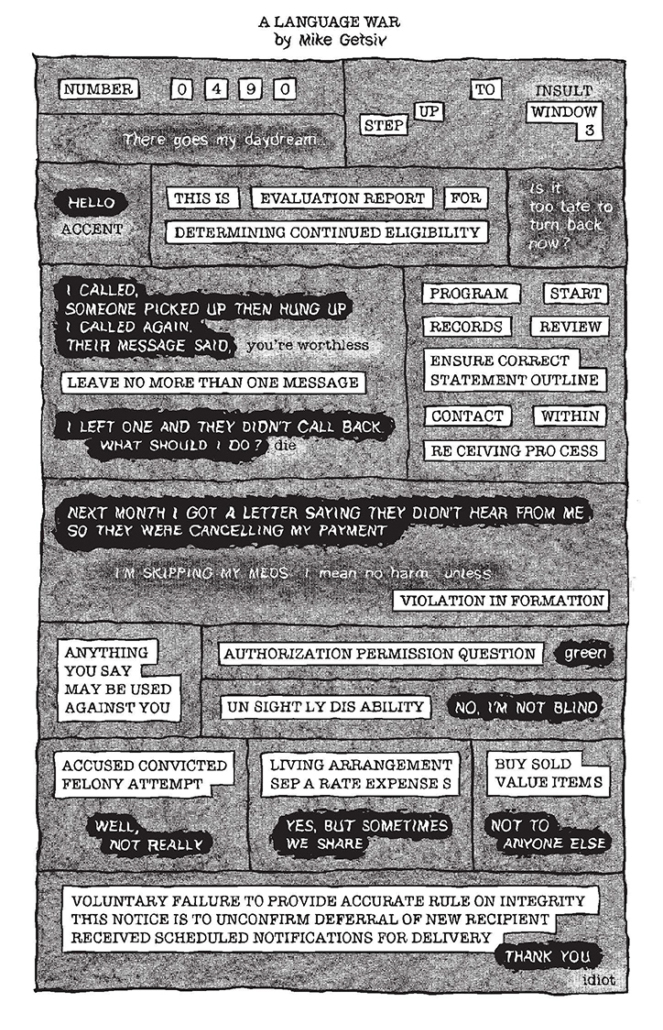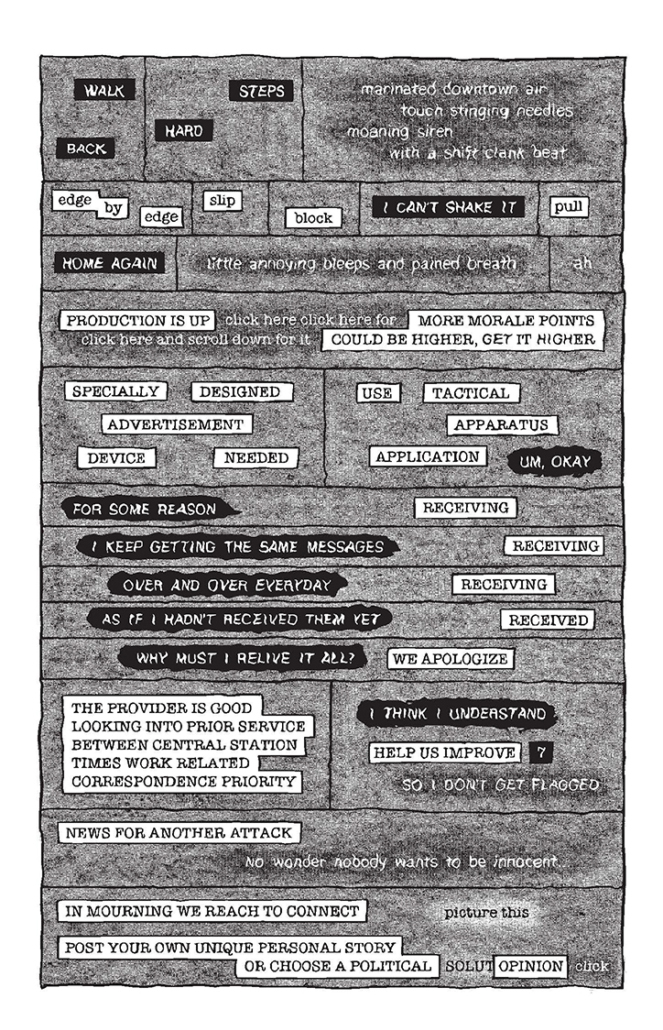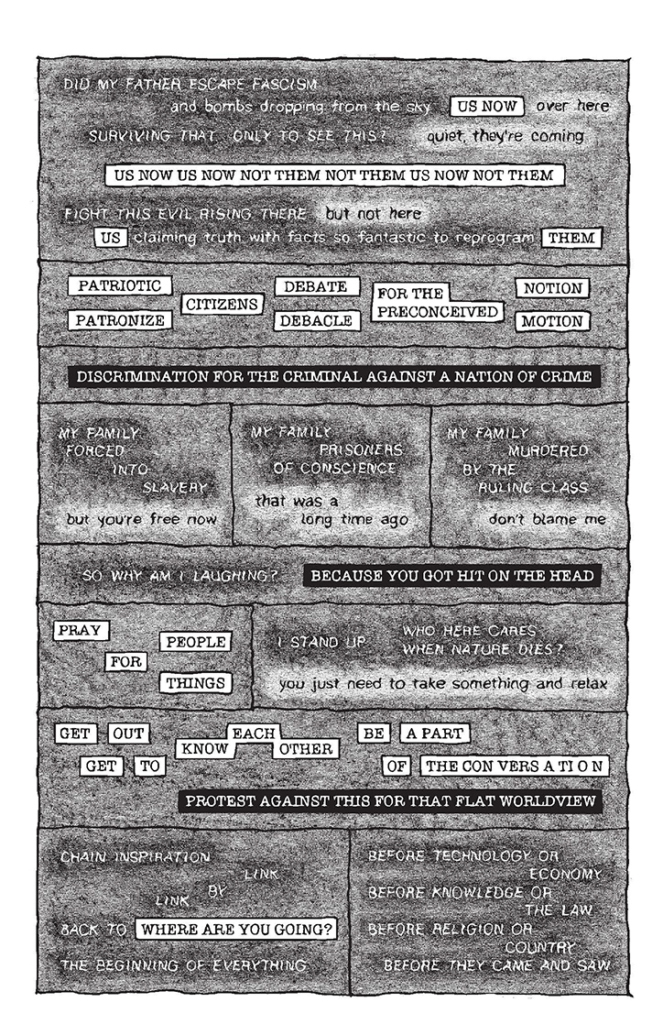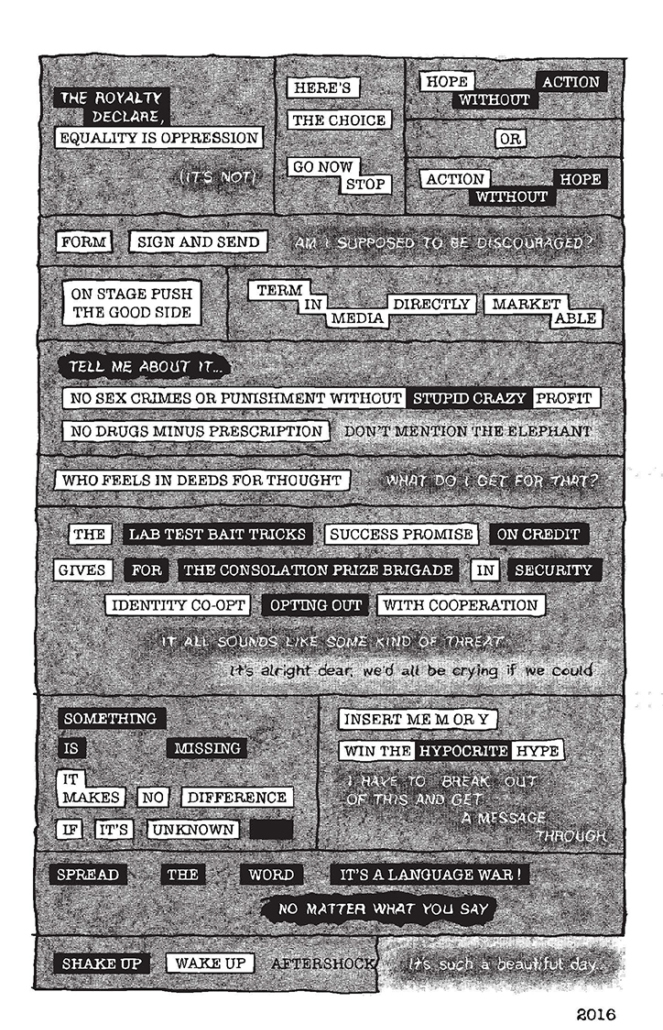 This was published in Ink Brick: A Journal of Comics Poetry, no. 5 (2016)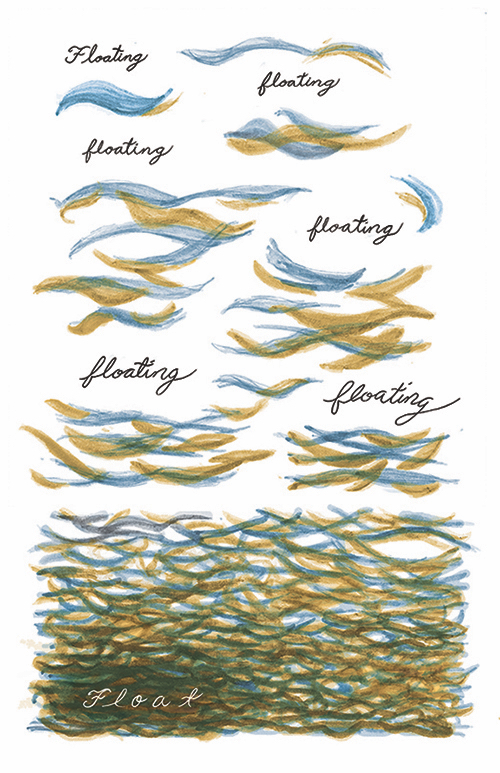 (2015) The Hottest Day of the Year
---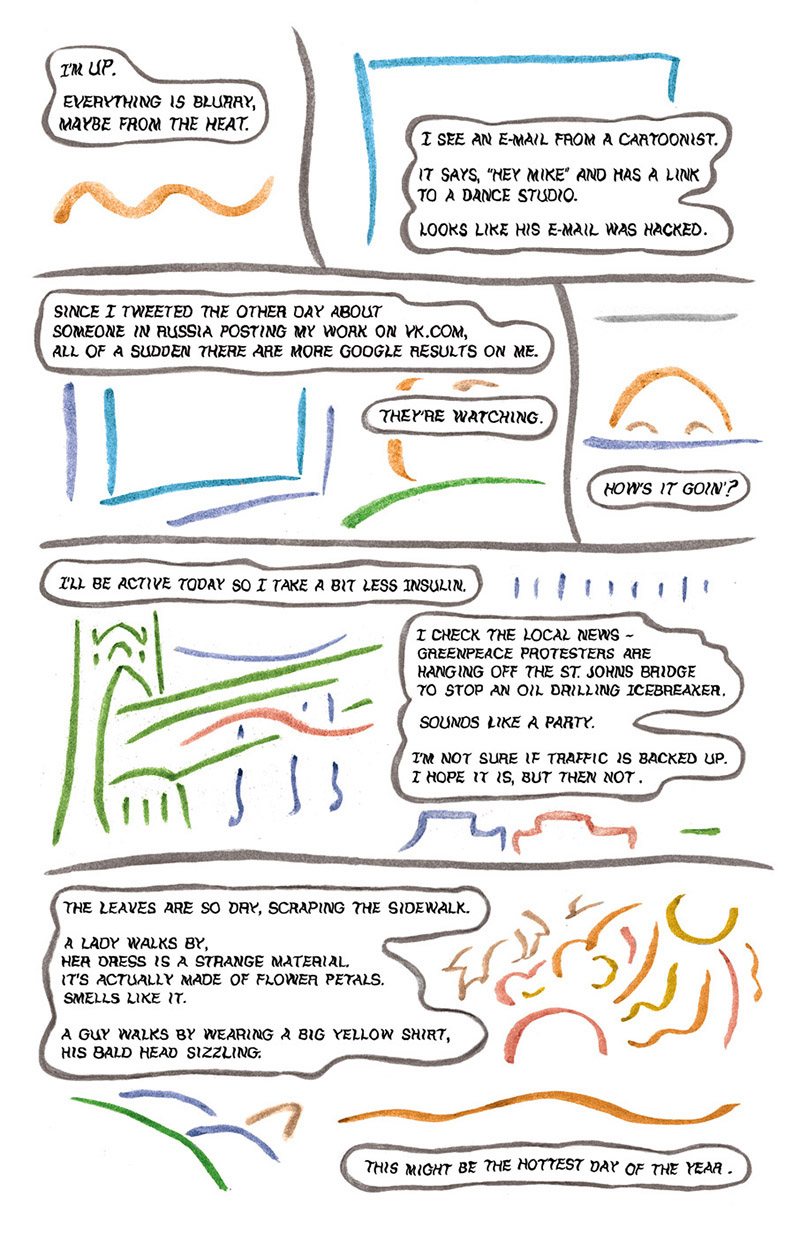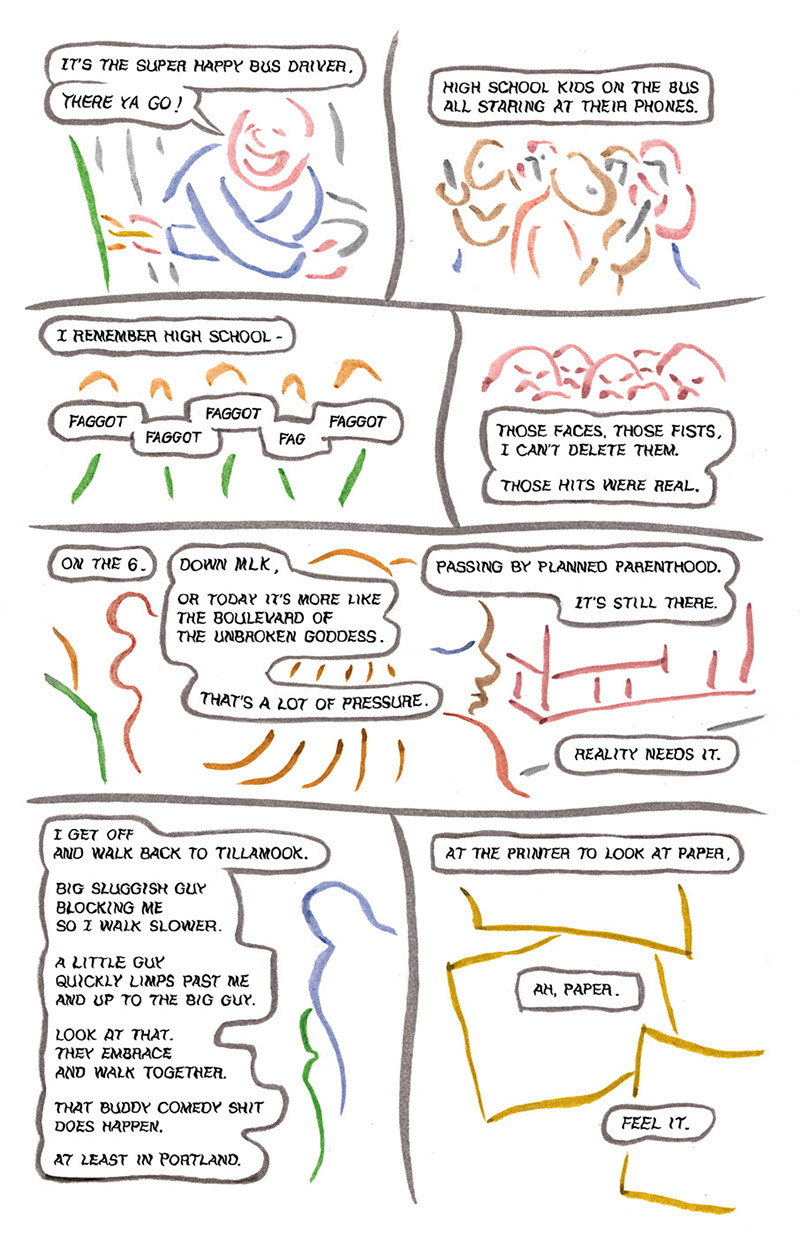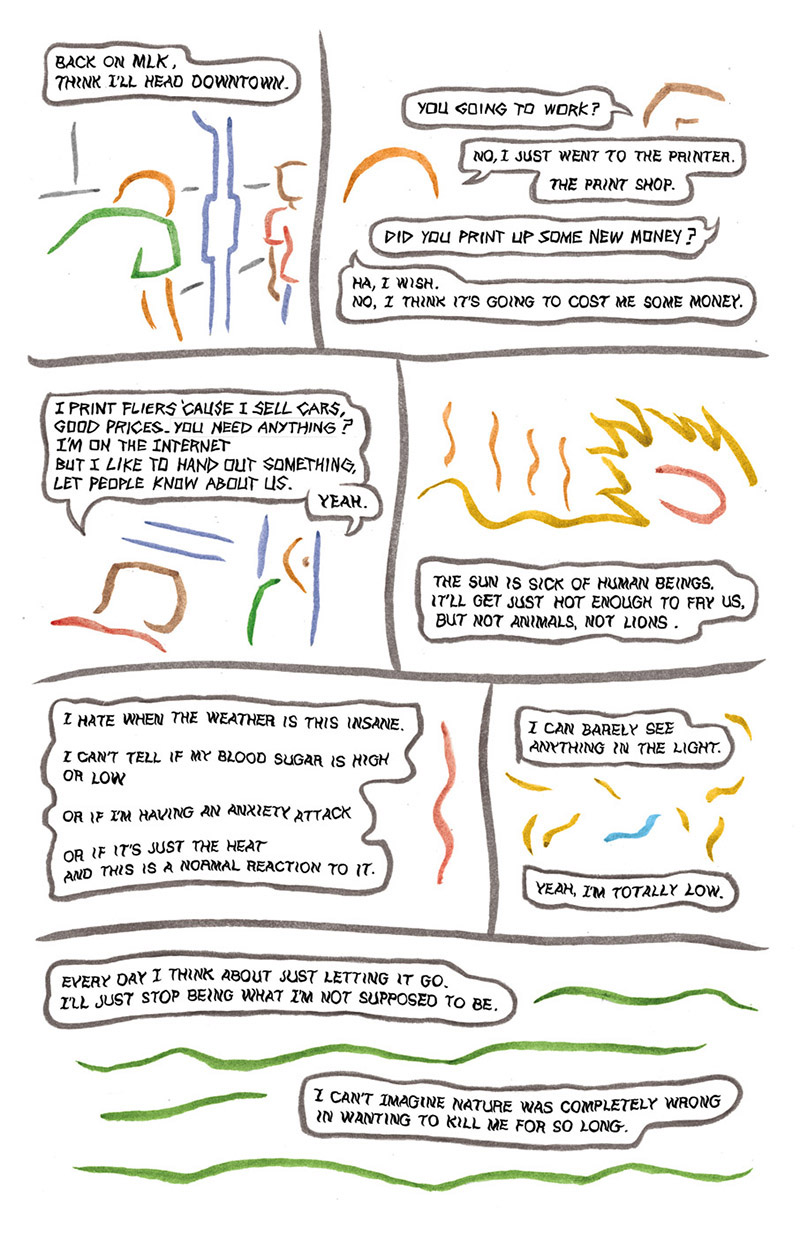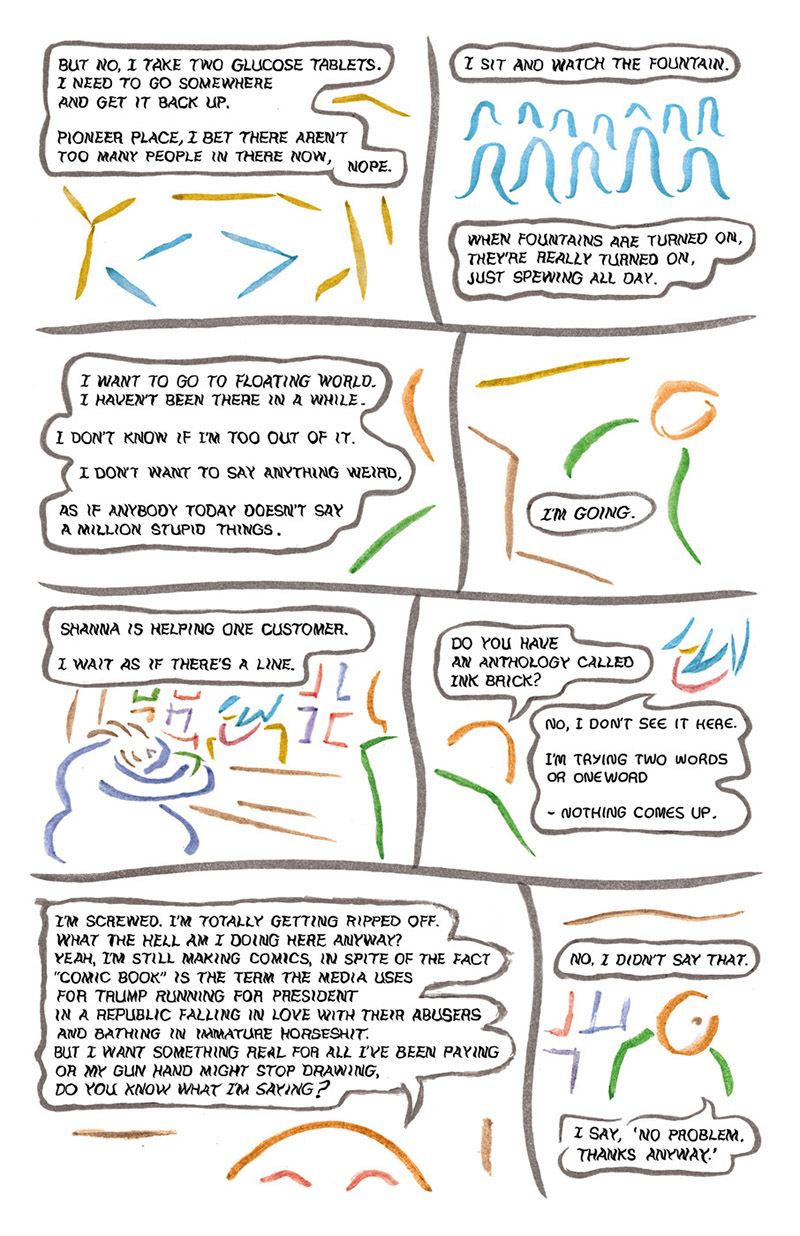 (2012) Cosmic Function
----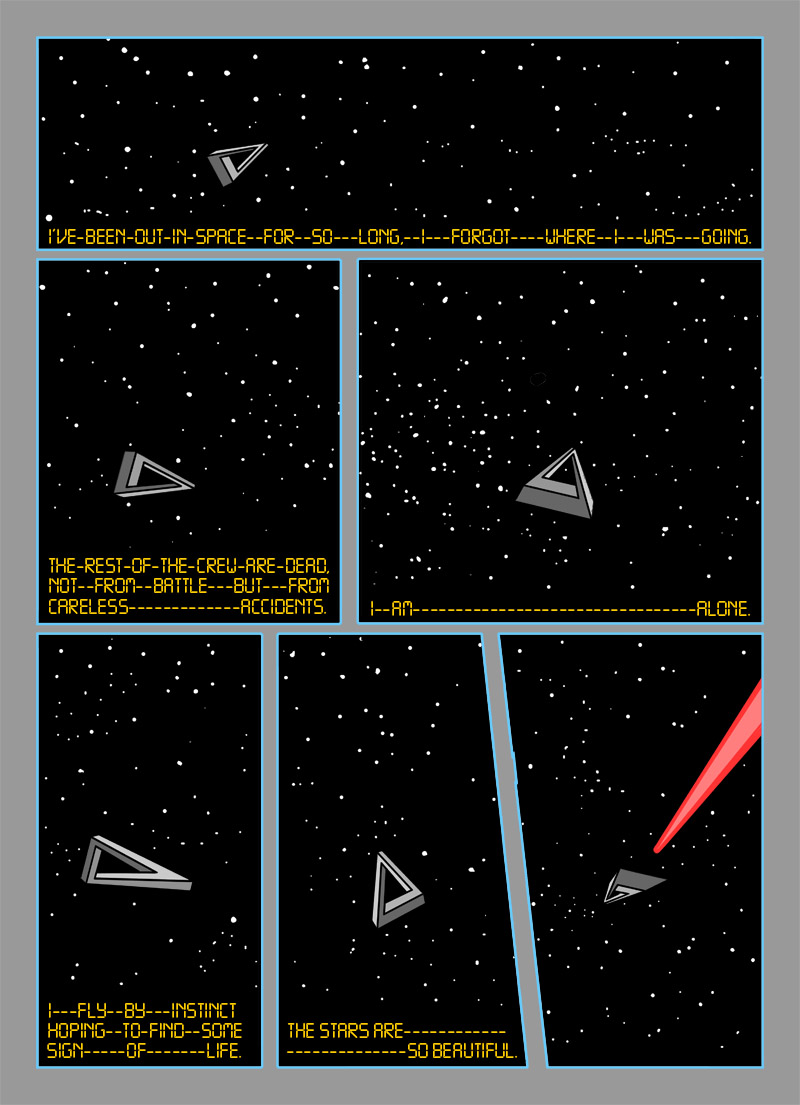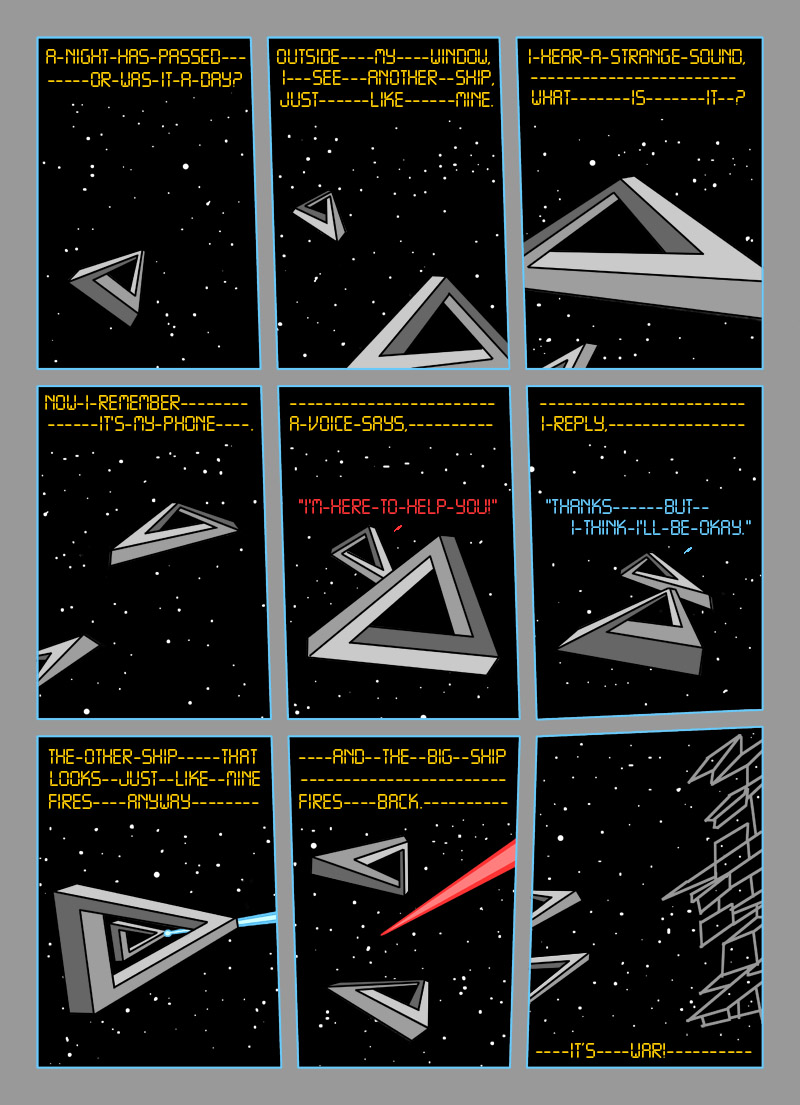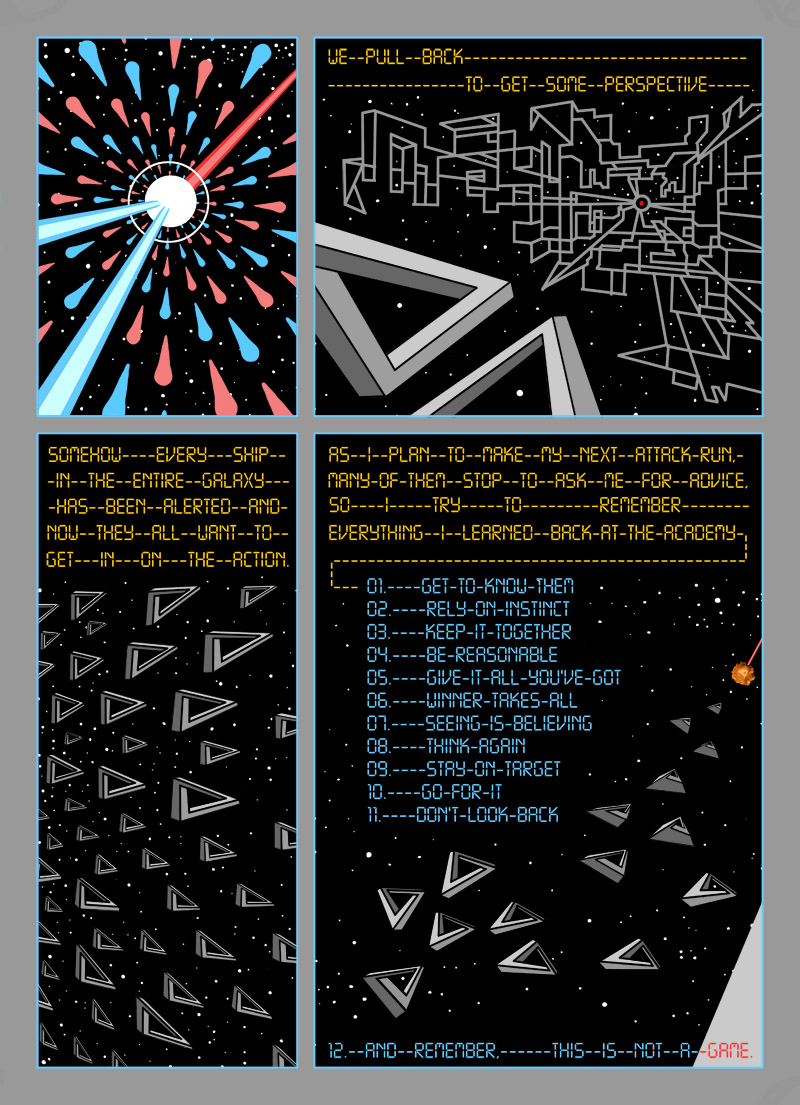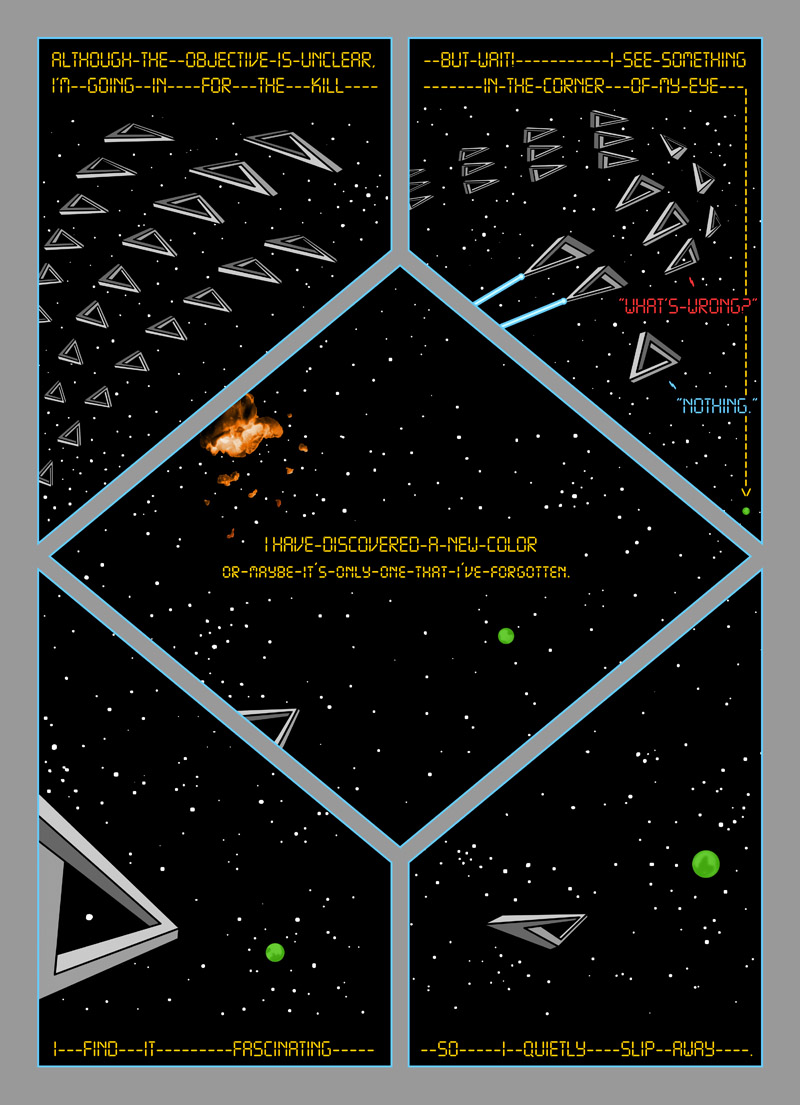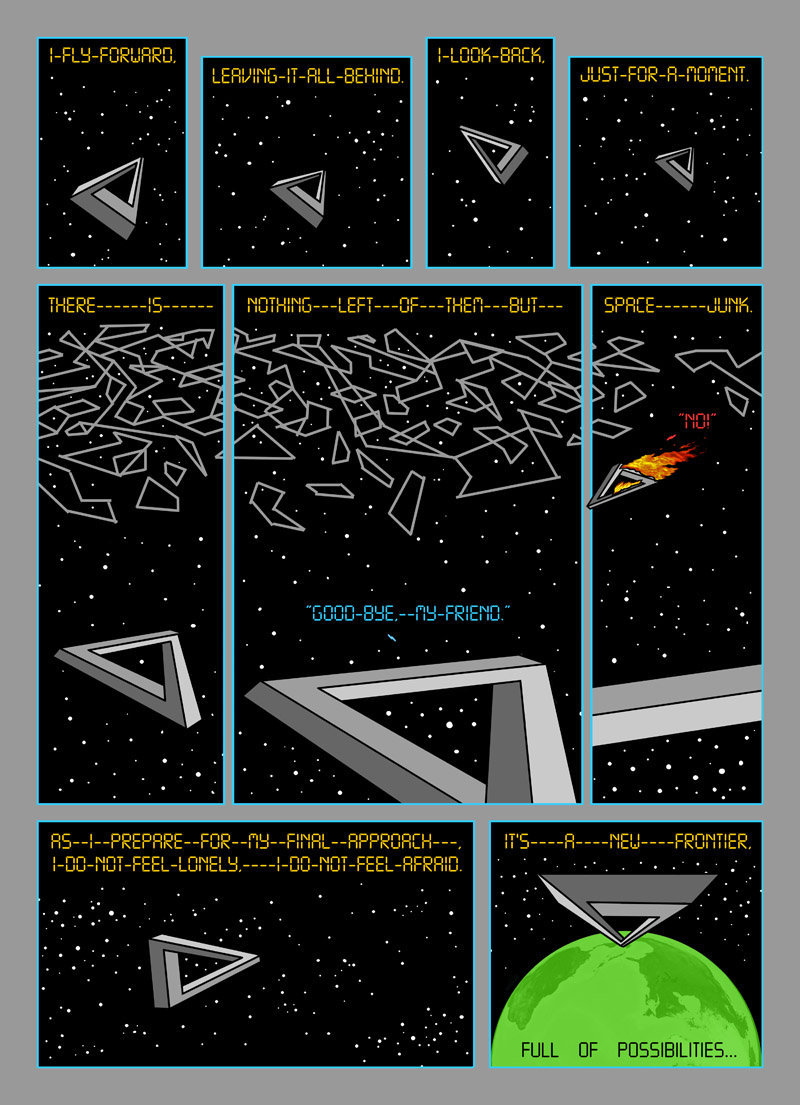 (2008) This was published in the magazine Zeszyty Komiksowe #17 (2014)


----




----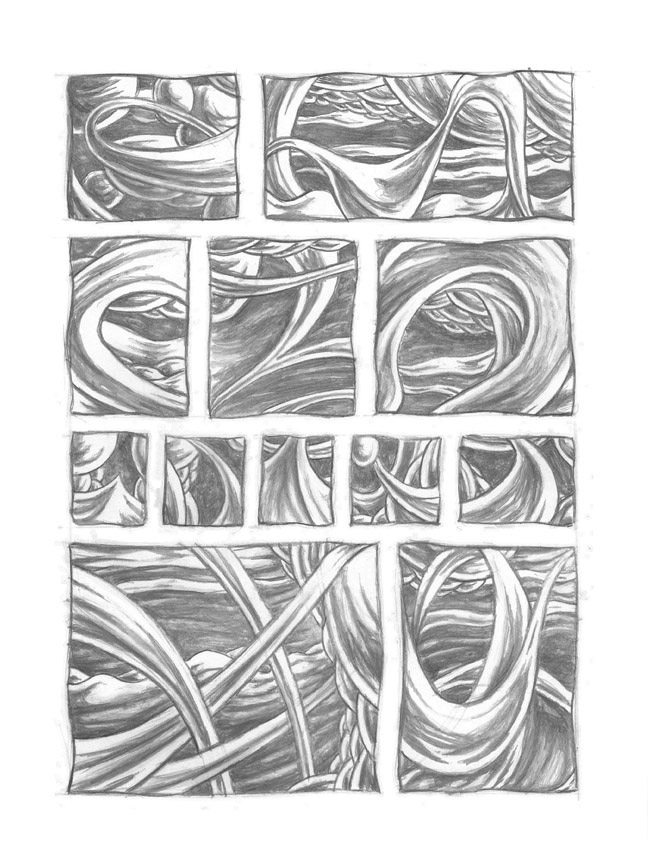 This is a cover version of
Peanuts
April 18th, 1966
----

and here's an abstraction of two pages from Jack Kirby's
2001: A Space Odyssey
----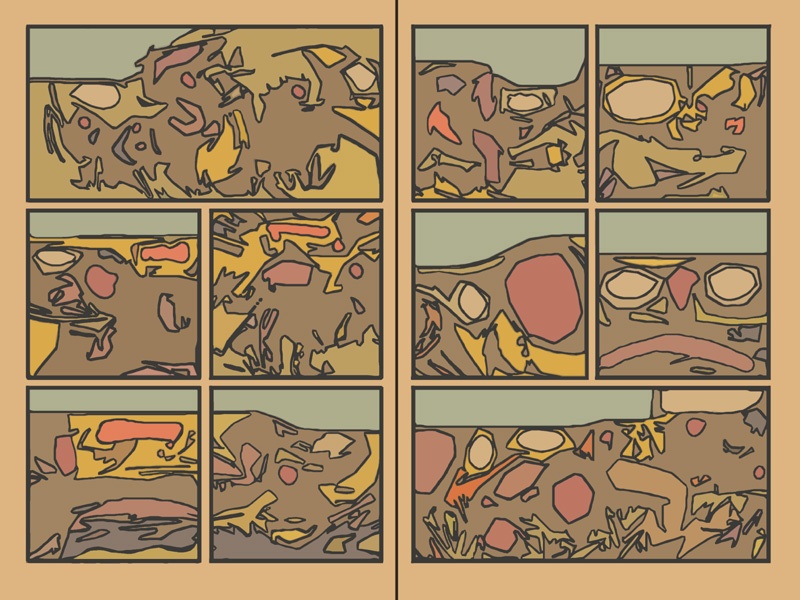 ----


(2009) This is a guest comic I made for Jesse Reklaw's Ten Thousand Things To Do


----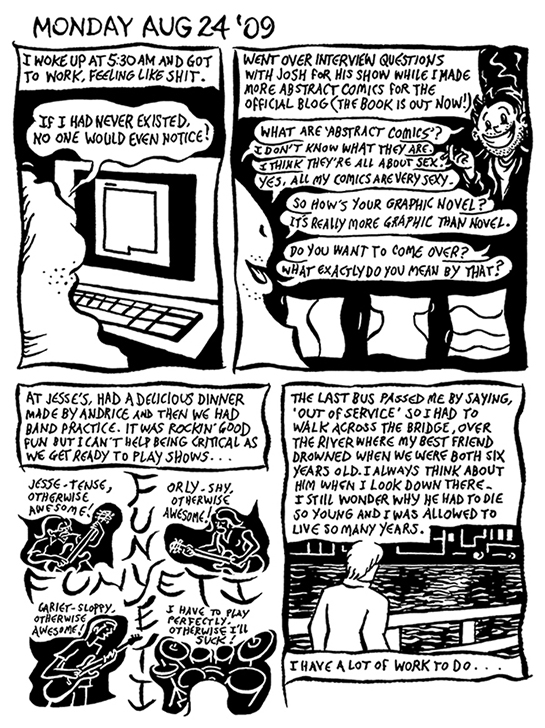 ----


(I was also a reoccuring character. Read the band episodes here.)



(2009) A comic of all 44 U.S. Presidents (drawn in 1 hour) for the Presidents Inspired Art Show


----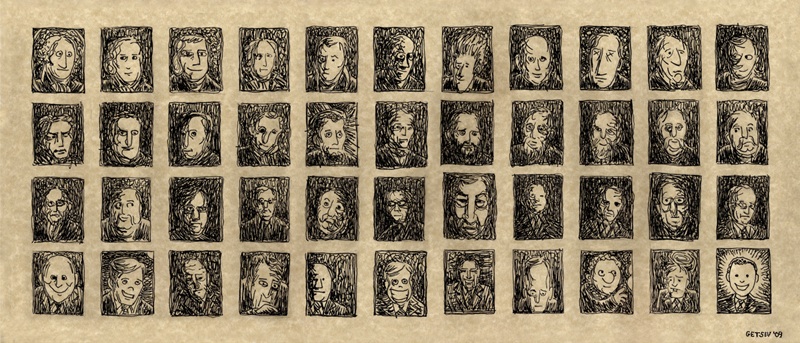 ----
(2008) This was published in
Pet Project
(2010) edited by Rina Ayuyang
----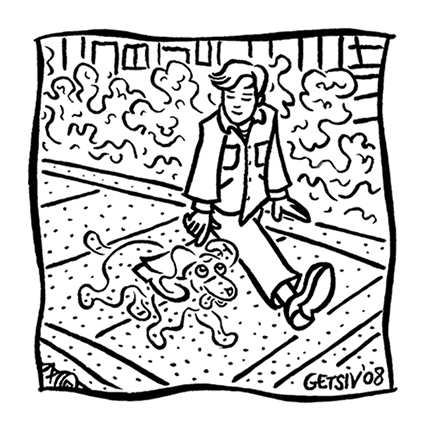 (2008) This is my piece in Abstract Comics: The Anthology (2009) published by Fantagraphics


----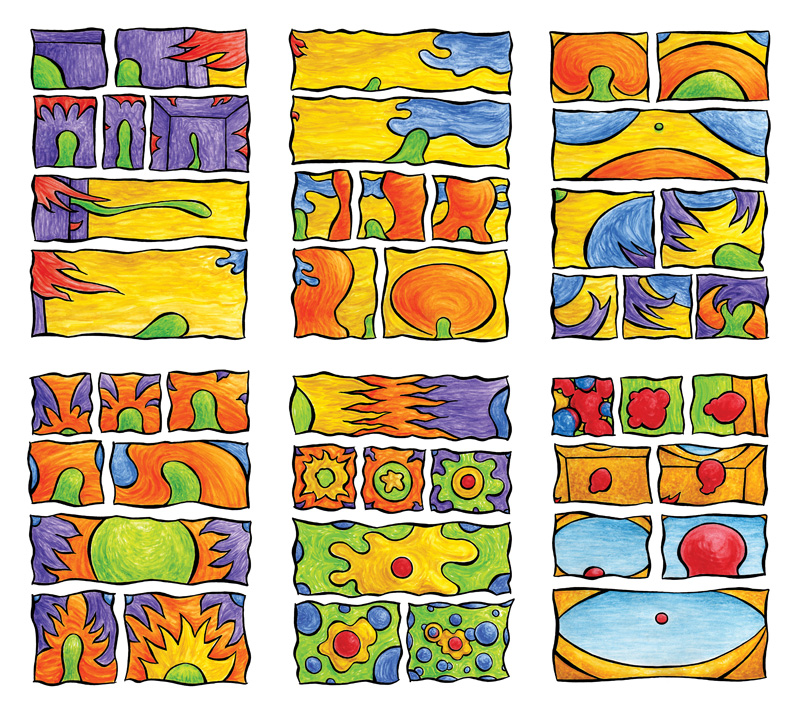 (2008) This comic was published in Daydream Visual Journal #1 and displayed in Portland City Hall


----


----


Drawn in 2005 at the Stumptown Comics Fest in Portland Oregon, this was posted on Abstract Comics: The Blog in 2009, later becoming part of
a permanent collection of asemic writing featured in Mostrapoesia at UrbsArt, at the Hungarian Academy in Rome, Italy (2018) and later at
MU.SP.A.C. (Museum of Experimental Contemporary Art) in L'Aquila (2018-2019).


----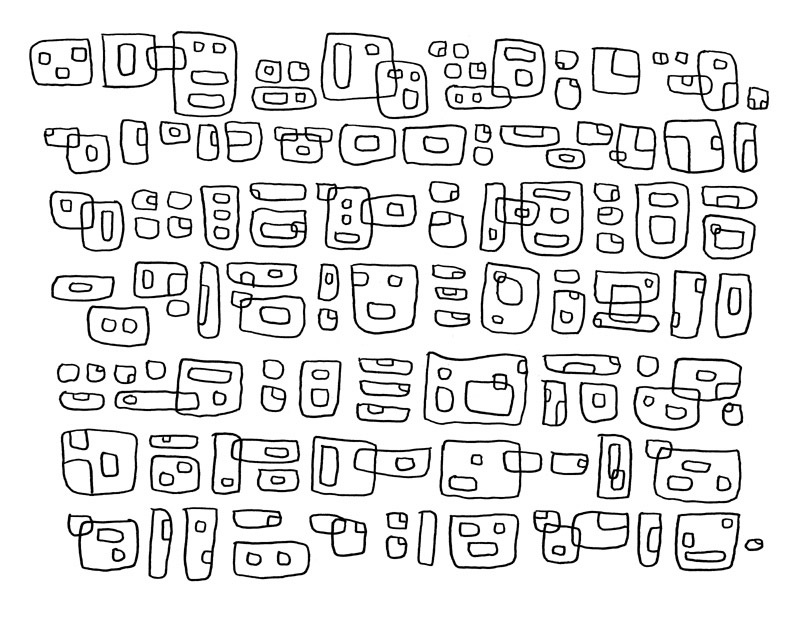 Originally made in 2005, it was rejected from a Hurricane Katrina benefit zine for being "too angry and political".
It remained unpublished until July 14th, 2016 when it was posted on Ink Brick's Tumblr and retweeted by Winning Writers.
----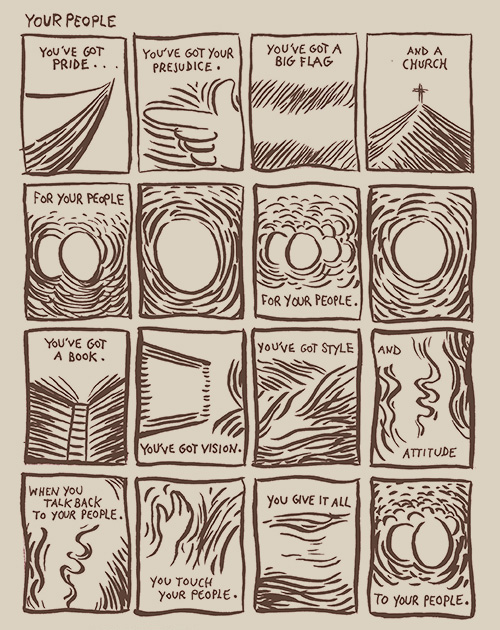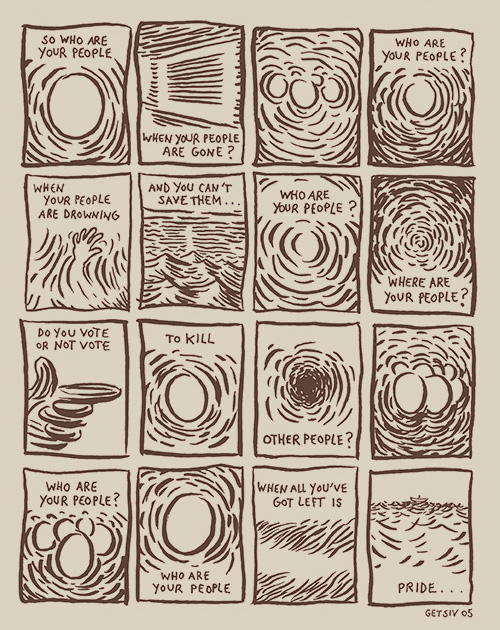 ----
I made this comic in 2004 and it was posted on Twitter by kuš! and some other places ten years later


----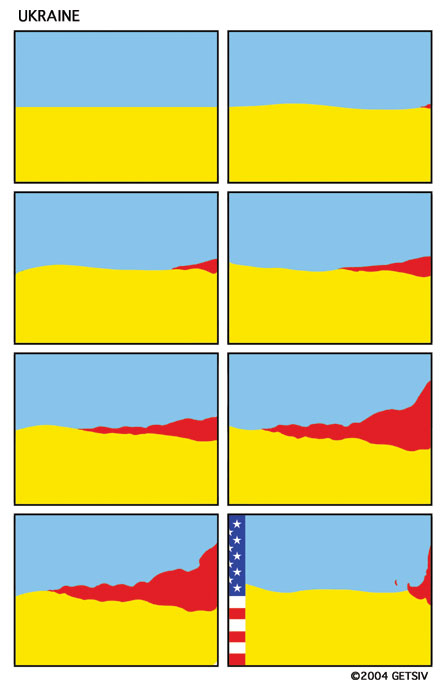 ----
-
(2004) Prints of this comic were sold at conventions on both sides of the U.S.A.
----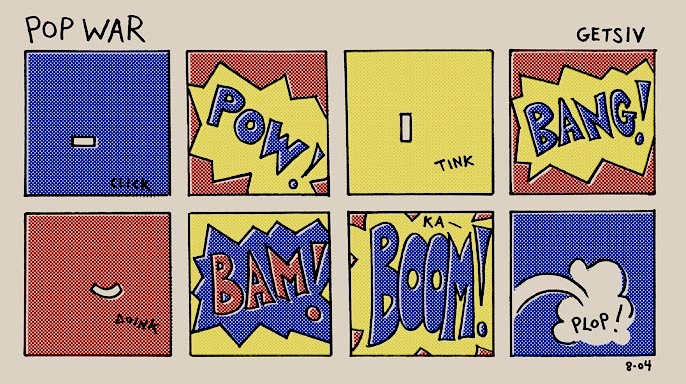 ----


(2003) I made this for OM, an unreleased anthology of minimalist comics
edited by David Lasky and Davey Oil.


--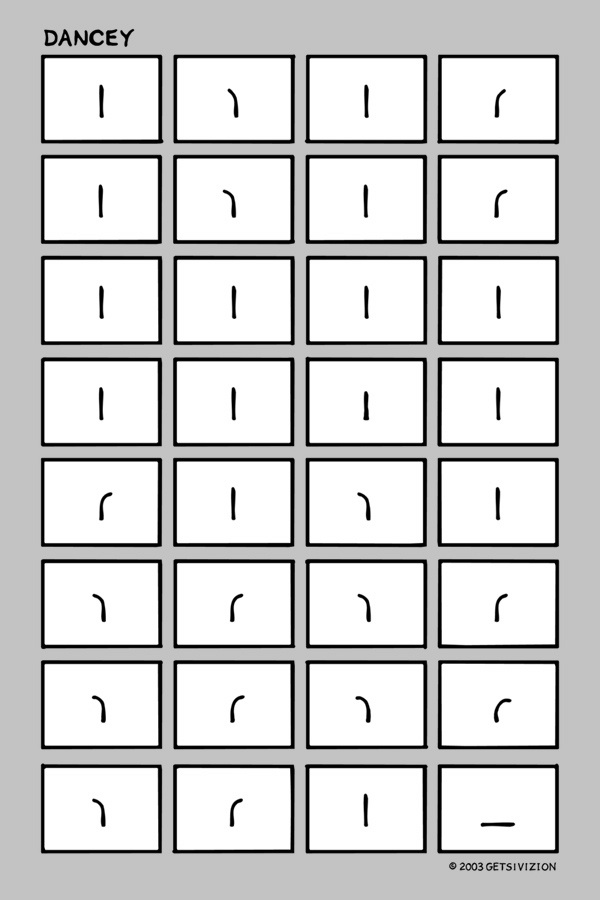 (2001) I drew this here and partly in New York City for
911: Artists Respond published by Dark Horse Comics
(All the proceeds from that book went to the victims' families.)


----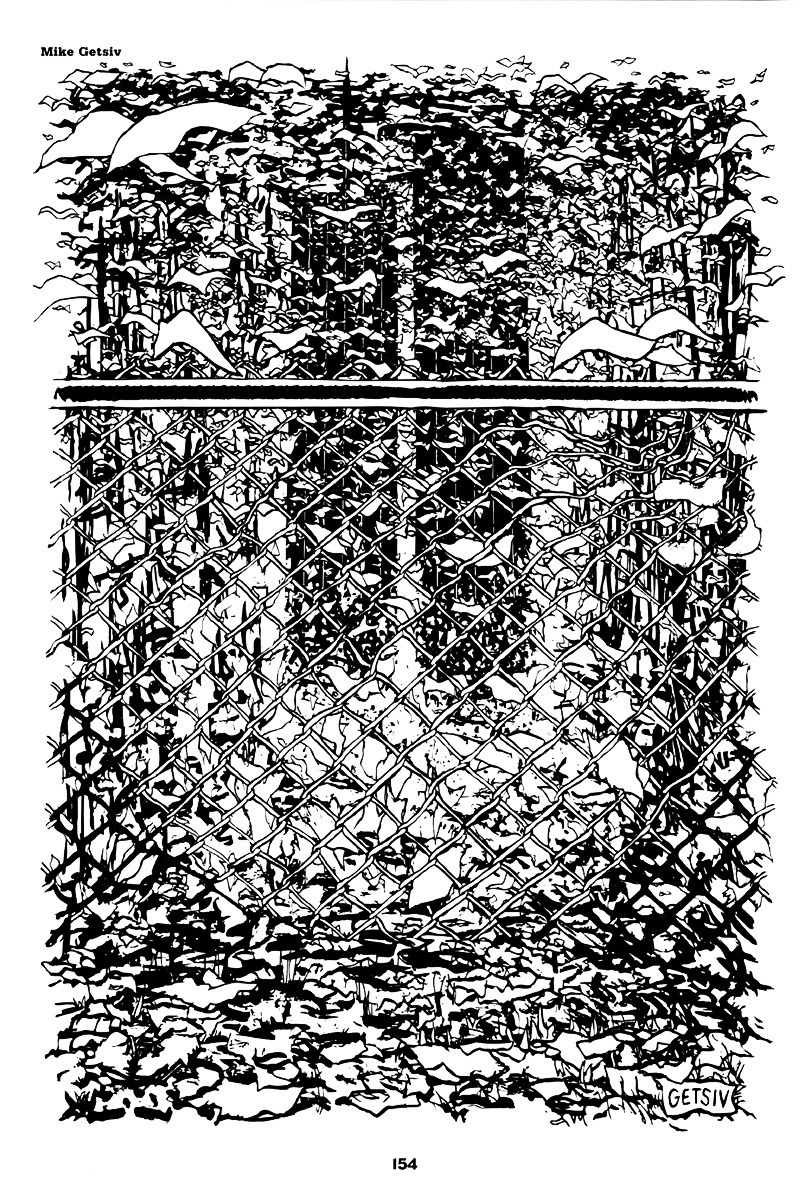 (2001) This is one episode in a series called "The Future".
It was first published in SHiot CRock and years later posted on the blog of ARTHUR Magazine.


----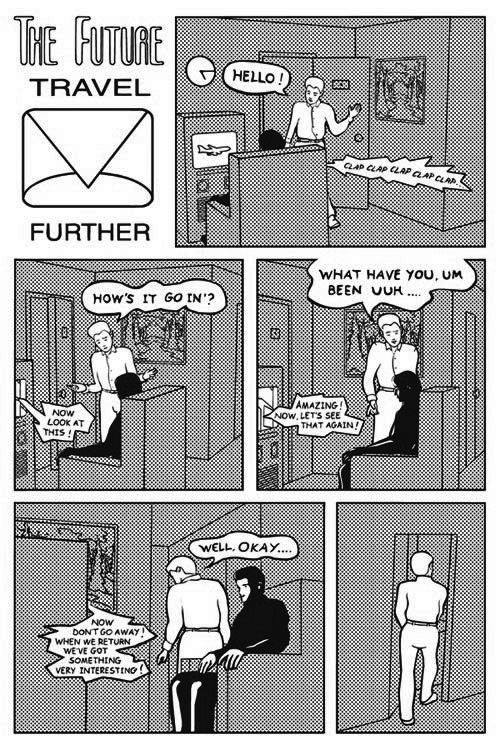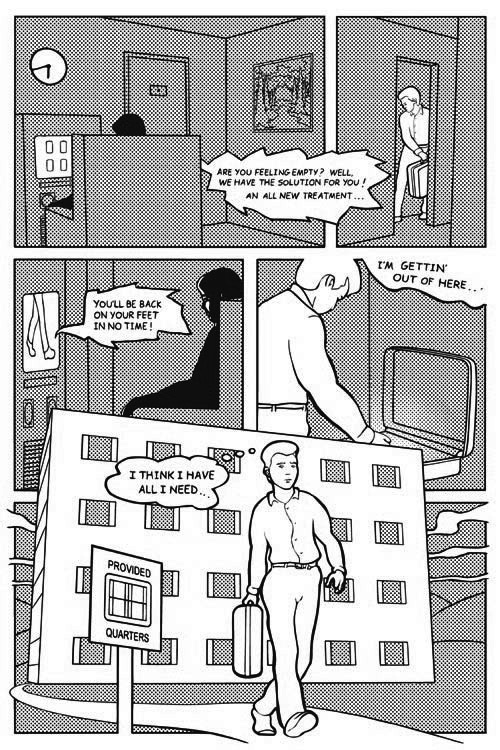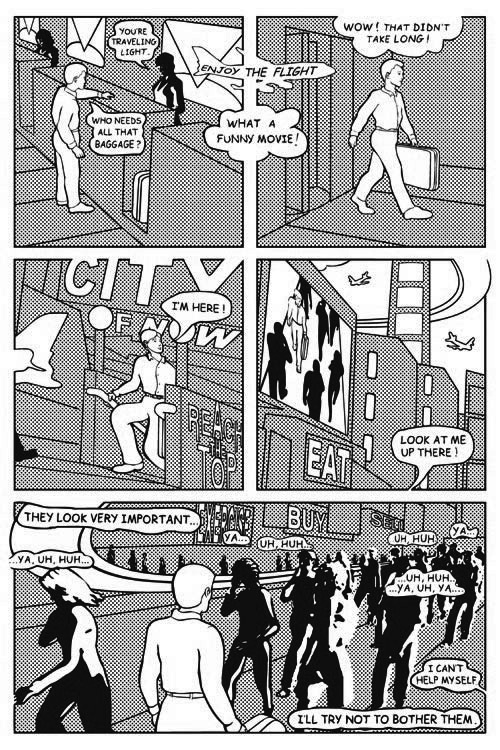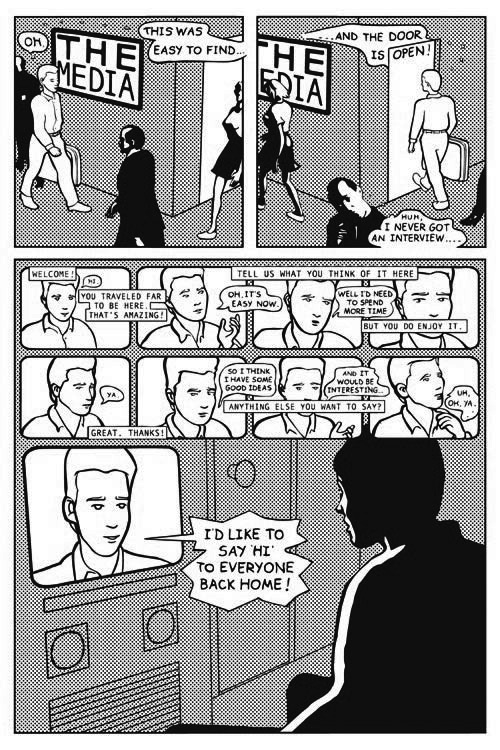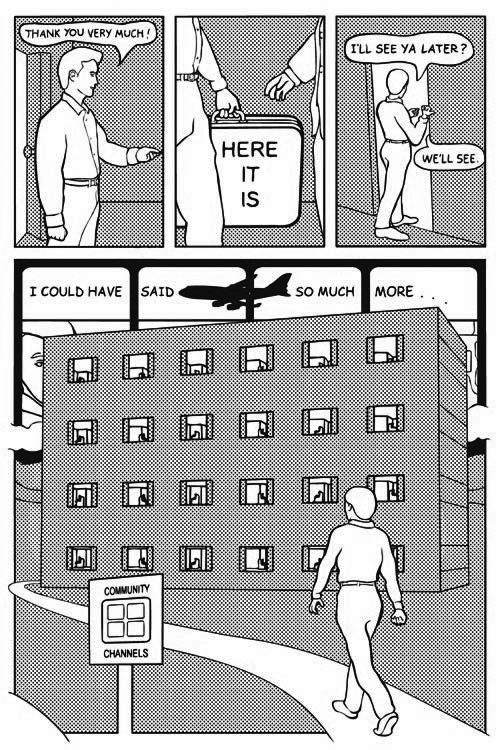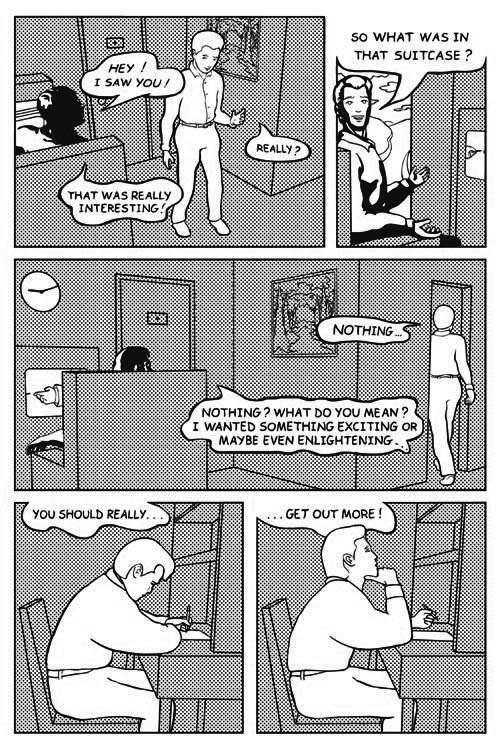 --
--

(2001) This comic was first seen in
Shiot CRock
,
later in
Swell
and then by millions of people on the internets
----
----


Thanks for looking!
See more of my comics by clicking on these links:




© 2001-2016 GETSIVIZION

ALL RIGHTS RESERVED